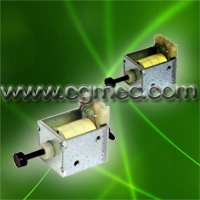 Electromagnetic solenoid is to use the carrier of the electromagnetic coil core suction to manipulate the mechanism, is expected to complete an electrical action. It converts electrical energy into mechanical energy of a magnetic component.
Electromagnetic solenoid
including, lifting magnet, electromagnet brake traction solenoid, push-pull solenoid, frame solenoid, tubular solenoid, rotary solenoid, insist Solenoid, solenoid two-way corner, sucker-type electromagnetic iron, wet DC solenoid valve, solenoid valve exchange wet, embroidery machine solenoid, magnetic suction cup, magnet solenoid corner, car magnet, rotary solenoid, tapping solenoid, solenoid valves, automatic electrical electromagnetic systems, electromagnetic vibrators, and solenoid use soft iron, silicon, iron profile, jacket, core, coil, rectifier and solenoid control device production equipment.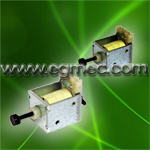 Electromagnetic separator, magnetic separator, magnetic separator magnetic roller, magnetic screening and other equipment, and equipment in addition to iron, etc. solenoid mainly used in aerospace, mechanical, metallurgical, mining, transportation, electrical, door locks, textile, medical equipment, office equipment, vending machines, smart toys, building materials, glass, paper, food, feed, water and other industries.