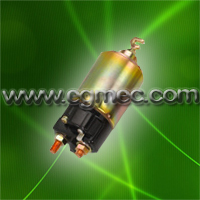 Into the core within the solenoid is a solenoid. Factors affecting the strength of the magnetic solenoid: solenoid coil turns, the more the coil cross-sectional area greater current through the coil, the stronger, the stronger the magnetic field coil; into the middle of the coil core, the magnetic field will be greatly enhanced.
We usually use a strong electromagnet to control the magnetic current, the electric current to control the size of magnetic strength, with the poles used to control the direction of current, easy to use, is widely used in cranes, bells, generators, motors and so on.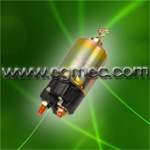 Usually an electromagnetic solenoid has the following principles:
1. The same resistance, if the increase in winding turns (for a larger wire diameter) will increase the power, but if the original wire had been around at least, you can not change the wire, or cable package will be too large to can not load in the steel.
2. Under normal circumstances, the greater the power, the greater the force, approximately proportional relationship, when power to a certain extent, the solenoid close to magnetic saturation, the power increase is very small.
3. The smaller the power stroke the greater the power of the time when asked, must travel together, because both are directly related.