Hydraulic cartridge valves developm...
Hydraulic cartridge valves development prospects and benefits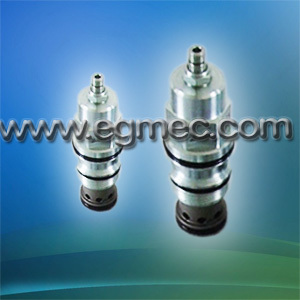 Section A:
Small, low cost: the benefits of mass production on the user end of the valve block assembly line when it has not yet appeared, the use of cartridge valves designed for users complete control system can significantly reduce manufacturing hours.
The control system of each component in the assembly into an integrated valve block can be independently tested before; manifold can be sent to the user before the overall test, the components must be installed and connected piping greatly reduced for the user save a lot of manufacturing hours, the reduction of pollutants due to system leakage point reduction and reduce assembly errors, the reliability significantly improved, the application of cartridge valve system to achieve efficient and convenient. To wheel loaders, for example, the use of cartridge valve manifold to replace the failed constantly, it is difficult to diagnose and repair power transmission control device. Original control systems have more than 60 connecting pipe and 19 independent components, special manifolds to replace the whole pipe fittings 11 and 17 components, and the volume of 12x4x5 cubic inches, the original system of the space occupied by 20%.
The use of
hydraulic cartridge valves
characteristics are as follows: to reduce the installation time, reduce the leak, reducing vulnerability to pollution sources and reduce repair time (because no need to remove the cartridge valve pipe fittings can be replaced).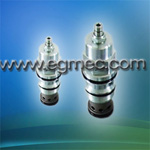 Section B
Powerful, versatile
hydraulic cartridge valves
have been widely used in a variety of construction machinery, material handling machinery and agricultural machinery, is often overlooked in industrial areas.
Cartridge valve applications have widened, especially in the weight and space constraints of many occasions, and traditional industrial hydraulic valves helpless.
The
hydraulic cartridge valves
are to show their talents, in some applications. Cartridge is to improve the productivity and competitiveness the only choice. New cartridge valve function is constantly being developed. These new developments will ensure the future sustainability of production efficiency. Past experience has shown: the paucity of imagination is the use of cartridge valves to achieve efficient production of both the period the only limit.
---