Hydraulic cartridge valves feasibil...
Hydraulic cartridge valves feasibility analysis in hydraulic systems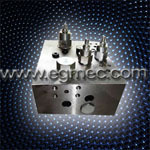 Hydraulic cartridge valves feasibility analysis in hydraulic systems:
a) the performance characteristics of
hydraulic cartridge valves
for hydraulic support conditions, to meet their requirements.
b) Modern support hydraulic systems used in a variety of valve functions can be used to achieve the appropriate cartridge valves, cartridge valves can be designed with all types and models of electro-hydraulic control bracket hydraulic system.
c) Hydraulic cartridge valves is easy to integrate the advantages of the control valve allows a more compact structure, easy to install.
d)The hydraulic cartridge valve has proven electro-hydraulic control system and explosion-proof electro-hydraulic control components are available.
e)
Hydraulic cartridge valves
components have been formed and the production of universal, manufacture and use of relatively low cost.
With the cartridge valve hydraulic system design and mounting bracket, technically accessible, economically feasible.
1.) Cartridge facilitate the realization of electro-hydraulic control, flow capacity of large and fast response of the advantages, especially to adapt to the use of electro-hydraulic control of the hydraulic support conditions, with the design of the stent hydraulic system, superior performance, to meet the requirements and fast frame shift needs help to achieve universal serialization and standardization.
2.) Hydraulic cartridge valves with excellent sealing performance, more suitable for the use of water in the water stand in the media application.
3.) cartridge valve anti-pollution ability, in the media than the dirty, clogging, wear light, extend the service life of valve components, reduce failures, improve reliability frame work of the hydraulic system.
4.) Cartridge valve design with electro-hydraulic control bracket hydraulic system, comply with production requirements, comply fully mechanized coal face roof support technology and fluid power technology, trends, technology accessible, economically viable and worthy of promotion.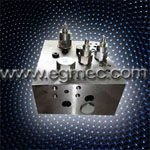 ---