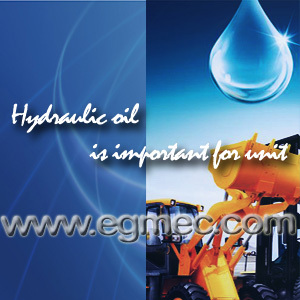 Operation temperature of the hydraulic power unit control in general is appropriate between 30 ~ 80 ℃ (dangerous temperature, large than or equal to 100 ℃).

Hydraulic power unit oil temperature is too high will result in: reduced viscosity of the oil, easily lead to leaks, reduced efficiency; lubricant film strength decreases, accelerating mechanical wear; generate carbon and silt ballast; oil oxidation accelerated deterioration of oil quality; seal high pressure hose premature aging.

In order to avoid high temperature in hydraulic power unit :
1. Do not overload the long-term; attention to radiator heat sink not to be oil pollution, to prevent adhesion of dust and heat dissipation; to maintain sufficient fuel oil in order to facilitate the cycle of heat; hot summer day not to work, to avoid the noon heat time.
2. Oil temperature is too low, the oil viscosity, poor mobility, resistance, work efficiency is low; when the oil temperature is lower than 20 ℃, the sharp turns easily damaged hydraulic motors, valves, pipes and so on.
3. The need for warm-up operation, start the engine, 3 ~ 5min idle load after the throttle to increase engine speed in the speed, control the work device handle any action to the limit position for 3 ~ 5min to heat up the hydraulic oil through the overflow, and If you need to be increased at lower oil temperature warm-up running time longer.