High-Pressure Oil pump Safe Operati...
High-Pressure Oil pump Safe Operation
2012-06-05 15:33:50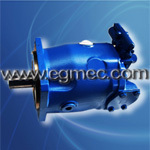 1. The working oil to use regulations for the high pressure oil pump, a, the general number for the LH32 or 46 anti-wear hydraulic oil, a similar nature can also be used hydraulic oil, such as transformer oil. Oil poured into the fuel tank must be filtered. Frequently used filter in front of a month, the tank should be cleaned regularly.
Tank should be maintained within the normal oil level of about 85% less than should be promptly added to supplement the original oil should be the same number of oil pump.
The oil temperature inside the fuel tank should generally be 10 ~ 40 ℃ is appropriate, inappropriate use of negative temperature (such as negative temperature before use under the use of fuel pump power transfer to the tank containing the oil temperature to be 5-10 times after warming up).

2. Tubing pressure at work to avoid bending. Pump and tank connect jack should be kept clean when not in use block letters with screws to prevent sediment entering the oil pump and nozzle to use jack exposed nut or jacket sealed to prevent dust, debris into the machine. Daily after use, should be wiped off pump, remove the oil copper wire cloth into account the grease.

3. The high pressure oil pump would not be appropriate to work overload, safety valve equipment shall be rated using the hydraulic pressure adjustment, any adjustment is strictly prohibited.

4. Ground power, chassis ground wire must check the wiring insulation case, before commissioning.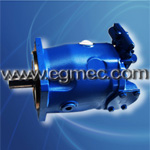 High pressure oil pumps' safe operation
5. High pressure oil pump operation before the valve should loosen the oil line, and then activate the pump until the air load in normal operation, then return valve closed, the oil gradually swirling into stem, increasing the load, and note the pressure Table Pointer (pressure sensors and instruments) shows the pressure is normal.

6.When high pressure oil pump stopped working, it should first return to the oil release valve slowly until the pressure gauge (pressure sensors and instruments) shows pressure) gradually returned to zero, before unloading the tubing connector jack to open nuts or quick connector. Replaceable oil pipeline prohibited load or pressure gauges.

7. With the dual role of Jack the oil pump, two-way while the double-type oil pump oil suitable.

8. Oil resistant rubber tube must be high voltage, working pressure shall not exceed the rated hydraulic pump or actual maximum hydraulic work. Tubing length should not be less than 2.5m, when a pump driven two jacks, the pipeline should be the same size.
---