Piston Pumps Principle Summary part...
Piston Pumps Principle Summary part A
2012-06-05 10:40:46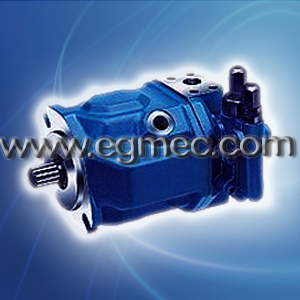 The pistons in the hydraulic piston pump through the hole sealing of reciprocating movement to achieve the change of the volume of oil suction and discharge, as a hydraulic piston pump, piston pump is widely used in seawater desalination, spinning spray humidifier, cutting class spray humidifier, high pressure water cleaning, boiler constant pressure, constant current pay, dye spray, protein separation technology. The piston pumps has characteristics of small size, light weight, high efficiency, long life and maximum flexibility.
Its unique design change in swash plate angle function, widely used in plant factories, the pressure in the whole region and maintain low noise performance. By the integration of a variety of control methods, it can form a system with high performance, hydraulic piston pump can be used as power source for small diameter pipeline cleaning, vessel cleaning, parts cleaning, rust cleaning, water-assisted piling, etc.
There are four kinds of pumps as description below: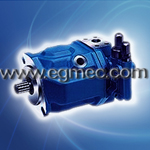 Axial piston pumps:
Axial piston pump is a piston or plunger for reciprocating motion parallel to the direction of the central axis of the piston cylinder.
Axial piston pump is used in parallel with the shaft hole of the plunger in the plunger reciprocating motion generated by changes in the volume of work carried out. As the plunger and the plunger hole is circular parts, processing can be achieved with very high accuracy, so the volume of high efficiency, smooth operation, flow uniformity, low noise, high working pressure of the advantages, but the hydraulic oil pollution more sensitive, more complex structure, but the higher cost.
Straight shaft swashplate piston pump:
The straight shaft swashplate piston pump is divided into two kinds of self-suction. Most oil-based hydraulic pressure using a pressure tank, but also the oil pump itself up with the wheel cylinder to the pump inlet to provide pressure oil.
Since the oil-type hydraulic pump from the oil are strong, no external oil supply. By the pressure of the hydraulic oil tank, each time you start the machine, must wait to use hydraulic pressure tank after the stains, to operate machinery. Such as hydraulic pressure is low on the tank as a machine, the pump will cause pull off with the whip slip phenomenon, the body will cause the pump non-return plate and the plate normal wear and tear.
---