Classification of Lubrication Equip...
Classification of Lubrication Equipment
2012-06-05 16:08:08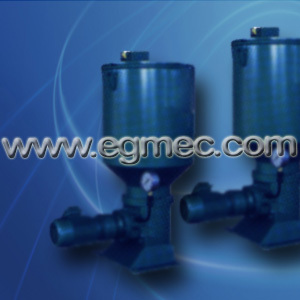 Classification of Lubrication Equipment
Classification of substances according to lubricants as per different Lubrication Equipment:
1. Gas lubricated by air, steam or some inert gas such as helium as a lubricant, the friction surface can be separated by high-pressure gas. Such as the use of inertial navigation gyroscopes; heavy machinery in the vertical turbine thrust bearing; large astronomical telescopes in the rotation bearing; high-speed grinding are all available gas-lubricated bearings. The biggest advantage is gas-lubricated friction coefficient is extremely small, almost close to zero. The viscosity of the gas is not temperature, so the gas-lubricated bearings, resistance, and high accuracy.

2. Liquid lubrication rolling machine reducer, gear housing, precision oil film bearings, are different fluid viscosity and lubricating properties. Liquid lubricants include mineral oil, synthetic oil, emulsified oil. Water can also be used as early bake lite mill bearing lubricant and coolant.

3. Grease is a semi-solid lubricant between the fluid and solid or plastic state between a state of semi-solid paste resin material. It includes various mineral grease, synthetic grease, animal fat and so on. Widely used in various types of bearings and rail vertical mounting plane.

Lubrication Equipment for Industry

4. The use of special lubrication properties of solid lubricant such as graphite, molybdenum disulfide, tungsten disulfide, etc., instead of oil, grease separation friction contact surface, to form a good solid lubricating film, to achieve the feed friction, reduce wear and tear good lubrication. According to the lubricating film between the friction surface, the distribution of categories :

1. Full film lubrication lubricant between the friction surface, and can generate a full lubricating film, the friction surface completely separated. Vice movement friction, friction in the lubricating film in the internal friction between molecules, rather than direct contact with friction outer surface friction, this state is called full-film lubrication. This is an ideal lubrication condition.

2. Non-full-film lubrication or friction due to rough surface of the load is too large, the impact of rate changes and other factors, the lubricating film was destroyed, part of the dry friction, this state is called non-full-film lubrication. General As the velocity changes (start, brake, reverse), the changing nature of the loading (sudden, impact, local concentration, changing load, etc.) and poor lubrication, the device often in this state, the wear is relatively fast. We should seek to reduce and prevent this condition.
---