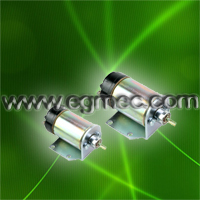 Cartridge Valve Solenoids and proportional solenoids, including two kinds of switching, switch-threaded cartridge valve with a solenoid valve is often installed on, used to control valves for the system of unloading and loading, etc. ; proportional cartridge valve with a screw installed in various types of proportional solenoid valve to control the direction of flow, pressure and flow. Proportional pressure valve installed in many electronic control variable pump, you can control the pump and the flow and direction. Proportional Cartridge Valve in its journey with a magnet, at least in its working stroke, the electromagnetic force characteristics largely unchanged, as distinguished from ordinary switch-threaded cartridge valve with solenoids.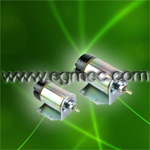 The suction feature, working air gap is a special shape and guide the formation of magnet magnetic guidance. Thread switching and proportional solenoid cartridge valve with the difference is not entirely dependent on threaded cartridge valve solenoid itself, the proportion of Cartridge Valve Solenoids with maximum current of electromagnetic equivalent of Railway Switching Solenoid Cartridge Valves , switch-threaded cartridge valve solenoid CRC will be different currents have different thrust. Threaded cartridge valve solenoid performance indicators include the application of voltage (current), push (pull) force and stroke and so on. According to 12V DC voltage can be divided into, 24V DC, 110V AC, 220V AC and so on. NG6 valve with a Cartridge Valve Solenoids with solenoid push pull is generally 20-70N, travel between the 3-7mm.
When the suspicion that a solenoid or coil burned catching, you can turn the valve to see whether the journey within, Cartridge valve solenoids external characteristics mainly resistance. The most common 24V NG6 solenoid valve coil resistance is generally between 16-26Ω, 24V cartridge valve coil resistance is generally between 20-38Ω, 24V proportional valve coil resistance is generally 21-26Ω. In theory, the electromagnetic suction and current proportional to the square, so the 12V 24V coil resistance usually corresponds to the coil about 1 / 4. Solenoid valves are generally required to achieve a certain current range.

If REXROTH (Rexroth) series pumps with 24V solenoid valve generally require current 200-600mA, 12V current requirements of 400-1200mA, LINDE series pump with 24V solenoid valve requires the current 220-405mA or 175-360mA. SAUER series pump with 24V solenoid valve requirements.