Hydraulic Axial Piston Pumps Struct...
Hydraulic Axial Piston Pumps Structure
2012-06-05 15:19:35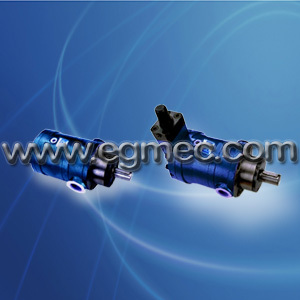 The internal structure of hydraulic axial piston pumps, which is including two sets of precision coupling: the plunger and plunger sets constitute plunger, delivery valve and valve seat form the oil out of the oil delivery valves.

Plunger and plunger sleeve are a pair of precision coupling, the pair are not interchangeable, after grinding, requires high precision and finish and good wear resistance, the radial clearance is 0.002 ~ 0.003mm.
Cylindrical surface of the plunger head, cut a chute, and through the radial hole, the axial hole and the top of the similarities, the aim is to change the amount of circulating oil; plunger sleeve system, a forward, back to the hole, both with the pump low-pressure oil chamber on the body the same, the plunger into the pump upper body suit, the application of positioning screw positioning. The position of the plunger head chute different ways to change the amount of oil is also different.

A valve seat and out of the oil is also a couple pieces of precision, paired grinding are not interchangeable, with the gap is 0.01mm. The oil valve is a one-way valve, the spring pressure, the valve seat surface and the upper cone closely with, its role in the suspension, it will be the top high-pressure tubing and the plunger cavity insulation to prevent the high-pressure tubing to the oil injection pump flows down inside.

The Hydraulic axial piston pumps MCY & YCY seriesHydraulic axial piston pumps slipper piston and the internal structure of the sliding friction is the swash plate piston pump swash plate friction pairs in the three pairs of the most complex pair. The plunger rod ball and slipper ball clearance, if the piston and slipper gap tolerance, the plunger cavity of the high pressure oil will be from the plunger ball and slipper gap in the escape, and oblique-slip boots disk film thinning, will cause severe hydrostatic bearing failure occurred slipper metal contact with the skew plate friction, ablation slipper off, scratch swash plate ball plunger. Plunger rod ball and slipper ball beyond the tolerance of 1.5 times, The hydraulic axial piston pumps groups of parts must be replaced.
---