Yuken solenoid operated directional valve is used for changing the hydraulic oil flow ways in order to keep the devices in a requirement condition, our valves mounting surface meets the standard of ISO 4401, CETOP, DIN24340, NFPA specifications , interoperability strong. We are using the high quality solenoids allow the valves to realize the optimum performance in different working surroundings. Our adopt coils have such good advantage:
1.Wet immersion oil design, with a buffer to reduce noise and eliminate friction between the spool and seal leakage problems cited and increase service life.
2. With the specifications of the spool, coil, galvanized iron pipe can be replaced, easy to install and reduce costs.
3. High pressure can be tested to 1500V/min, coil insulation class H, experience more than 50M ohm resistor, temperature reaches to 180 ℃.
4. The valve body is made of resin sand casting, and after ultrasonic cleaning machine cleaning , to eliminate residual foreign high reliability, which is completed meets the mounting requirements of solenoids.
5. Galvanized iron rod of solenoid was welded in three sessions with a special device to prevent residual magnetism impact, strength, can withstand high pressure.
Yuken Solenoid Operated Directional Valve Ordering Code: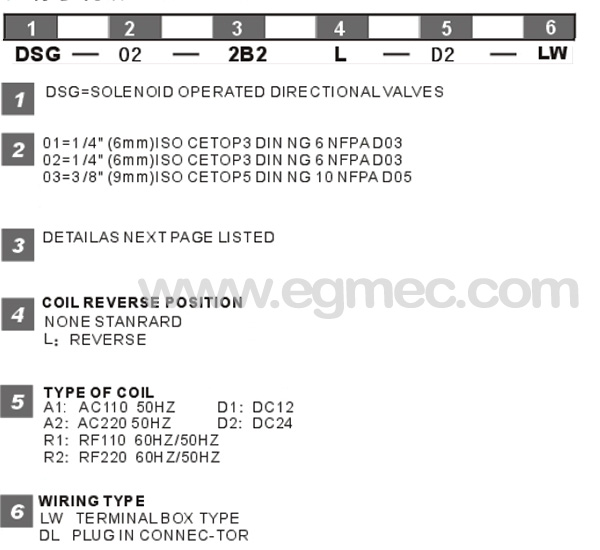 Yuken Solenoid Operated Directional Valve Technical Information: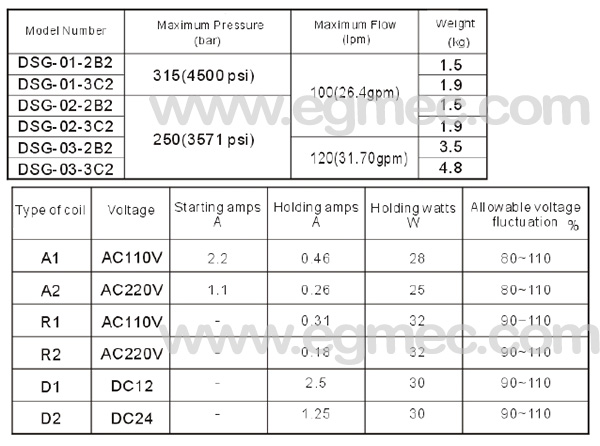 Yuken Solenoid Operated Directional Valve Figuration: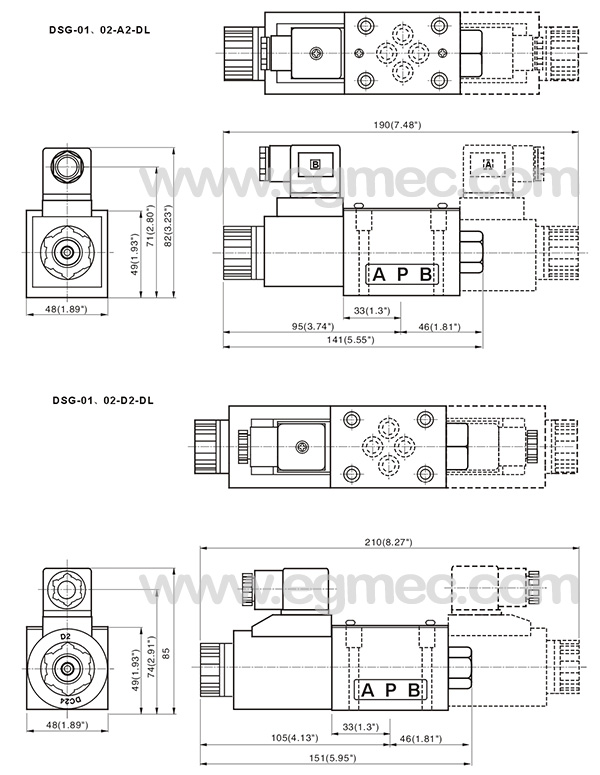 Yuken Solenoid Operated Directional Valve Installation: